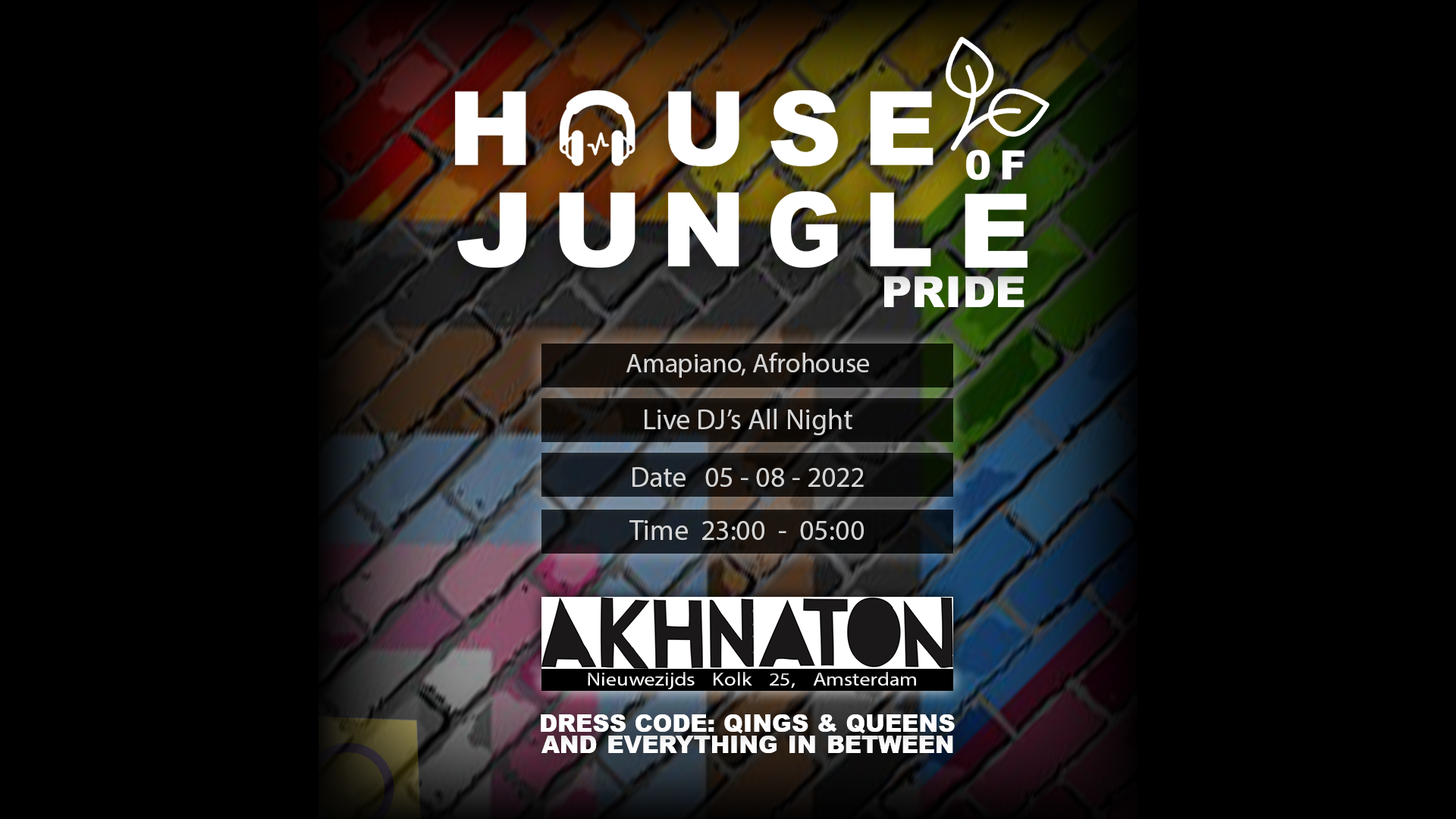 House Of Jungle is een bipoc queer DJ collectief bestaande uit InkedRebelle en Jollyfish. Ze streven ernaar om de genres amapiano en afrohouse meer naar de dansvloer te brengen. Dit doen zij doormiddel van het geven van huisfeesten en feesten op unieke locaties, waarbij muziek, natuur, inclusiviteit, zelfexpressie en culturele diversiteit voorop staat.
Tijdens deze avond word je meegenomen op een muzikale reis met de prachtige melodieën van amapiano en de unieke percussie in afrohouse. Dit alles gecombineerd met de pompende bas die we kennen en waarderen van housemuziek.
Je lichaam en geest zullen worden geleid door de drumbeat, dans met langzame, sensuele bewegingen of energieke uitbarstingen. House of Jungle noemt het naar eigen zeggen amahouse, waarbij volgens hen de combinatie zeker meer op de voorgrond mag treden.
Koop nu je ticket: https://eventix.shop/aurdt8sn
Volg House of Jungle op Instagram: https://instagram.com/house0fjungle
Facebook evenement: https://www.facebook.com/House-0f-Jungle-102608052438516